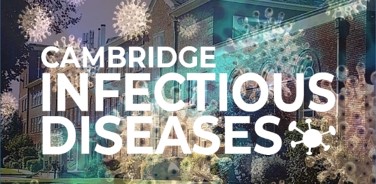 Aim
To offer undergraduate students at the University of Cambridge an exciting opportunity to conduct a summer research project in a lab within the Cambridge Infectious Diseases (CID) network. This project will be supported by a competitively awarded grant to the student.
What is available
A grant of £2,300 is provided to cover living costs during the duration of the project. The project will be conducted in Cambridge over 8 weeks throughout the summer vacation 2021.
CID will support the successful applicant in finding a lab in which to conduct their project from across its diverse network of experts dispersed across the University.
Eligibility
Any undergraduate student at the University of Cambridge in their second year of study, or third year if their course is 4 years or longer, is eligible to submit an application.
To align with CID's core aim of increasing opportunities for interdisciplinary collaborative research, we encourage undergraduates from a broad range of subjects to apply who are keen to expand their knowledge in the field of infectious diseases.
Application process
Applicants are requested to submit a cover letter, a copy of their CV and the names and contact details of two referees by e-mail to Alison Read ar641@cam.ac.uk. Applicants must specify which particular research areas they are most interested in within the CID network (the research themes listed here are a useful guide).
Application deadline is Friday 19 March.
Selection will be based on review of submitted applications by the CID Operations Group.
Applicants will be notified of the outcome of their application by Tuesday 6 April.
What is expected of the successful candidate?
The student will join a lab in the CID network that will support them through an 8-week research project.
The student will be required to submit a short report at the end of the project summarising their experience.
The student will be invited to present their work at the next CID meeting of its members